---
What if I told you there's a wine region in  California's Central Coast that feels like a small town and also makes award-winning wines?
…and they don't feel the need to brag about it.
This precious and not-so-hidden-anymore gem is Paso Robles.  Before I dive into the top ten reasons why I think you should visit ASAP, first things first:
---
This post is for you if…
You've never heard of Paso Robles before

You love wine and you haven't been to Paso Robles yet

You're not a big wine drinker but you're always looking to expand your palate and learn more about wine
---
Let's get right to it:
So what is the deal with Paso Robles and why are so people flocking to this wine region?  
When it comes to California wine country, most people think of Napa and Sonoma Valley.
But Paso Robles is neither.  It's got its own welcoming and open-arms vibe, one that makes you question if you've landed in a different state because you'll almost immediately sense their genuine friendliness.
Or maybe I've just been living in L.A. for too long?
I kid, I kid. 😉
All kidding aside, in its essence, Paso Robles is very much a small town at heart with a huge personality and the hospitality to match.
So without further ado, let's delve into the reasons why I think every wine lover needs to visit Paso Robles ASAP:
---
1.) It's NOT Napa or Sonoma
(and it doesn't try to be)
Napa and Sonoma are unique in their own way, and so is Paso Robles.
Paso Robles has its own wild west vibe and small-town charm.  It oozes an open-arms home country feel with a can-do attitude, especially when it comes to their wines.
Paso Robles is also still relatively cheap compared to its more popular wine-producing neighbors, but that could change soon since it's growing rapidly!
---
2.) Paso Robles makes diverse wines thanks to the diversity of its soils, climate & terrain
Also most commonly referred to as, terroir.
So I've learned interesting things about Paso Robles during our visit:
It can be incredibly hot during the day, which is great for big and bold wines, but too much of it and you lose that much-needed acidity for crisp wines.
Luckily for Paso Robles, night temperates drop to as low as 40-50 degrees, which provides the perfect balance for producing quality wines.  This drastic drop is also referred to by experts as a diurnal shift.
"The diurnal shift allows the wines of Paso to achieve power and full ripeness AND maintain refreshingly high acidity levels."

– WineFolly.com
Abundant sunshine, close proximity to the Pacific Ocean, drastic day-and-night temperature swings, and limestone and mineral-rich soil are some of the factors that make Paso Robles' terroir unique.
In other words, Paso Robles is blessed with optimal growing conditions for premium winemaking.
---
3.) It's BEAUTIFUL year-round
Like most of California, the temperatures are reasonable throughout the year and you'll most likely find warm days followed by cool nights.
Paso Robles is stunning any time of the year; winter is also a magical – maybe even the most ideal- time to visit.
You might get some rainy days here and there, then you'll end up with breathtakingly beautiful mornings that look like this:
And this:
---
4.) Paso Robles grows more than 40 wine grape varieties
…and the winemakers here aren't afraid to get creative.  Also, they love to share with each other – again, that small-town and tight-knit community feel is really strong here.
"Calcareous soils are a clay-based soil with high lime content which produces higher pH levels. The high pH reduces the vine's vigor, allowing for flavor concentration and retention of acidity in wine. This is a great soil type for a warm climate, where ripening grapes is no problem!"

– WineFolly.com
---
5.) It's only about a 3-3.5 hour drive from Los Angeles or San Francisco
Paso Robles is located approximately halfway between Los Angeles and San Francisco.  If you live in either city (or you're an easy road trip away to Paso Robles) and you haven't visited yet, you are missing out!
If you have to fly to visit Paso Robles and you're wondering which route is best, I've got you covered:
---
How to get to Paso Robles:
---
6.) Paso Robles is one of the fastest-growing wine regions in the US
(Perhaps even the fastest growing, but I'll have to verify this and I will update this post accordingly if it's true.)
They also now have over 200 wineries – and counting!  Most of which are family-owned and operated businesses.
When we visited earlier this month (Jan 2019), several locals informed us that Paso Robles now has over 300 wineries.  Paso Robles is growing at lightning speed.  Hurry and visit before it gets too popular and busy!
---
7.) Paso Robles offers world-class wine and luxury without being pretentious
Which is a rarity these days, especially in wine culture.
There's a reason Paso Robles is often referred to as, "the wild west of California wine" or "the land of cowboys and wine".  Paso Robles has a strong pioneering and creative spirit with the hospitality to match.
---
8.) Its scenic beauty will astound you
Immerse yourself in Paso Robles' bucolic countryside where you'll find picturesque neighboring vineyards, olive orchards, farms, and ranches.
You'll find rolling slopes and Tuscan-like vistas, especially if you visit hilltop wineries and places with a view.
---
9.) There's more than just world-class wine and scenic beauty
There's also a growing olive oil industry, buzzing farm-fresh culinary scene, craft distilleries and breweries, and more.
Looking to taste locally produced, high-end and small-batch beer, spirits, and cider?  You'll be able to do that at Tin City, a barn-chic building with a collection of tasting rooms located in the commercial warehouse district right outside downtown Paso Robles.  (and of course, you'll find wine there, too)
Looking to take a swing?  You'll find four different golf courses throughout Paso Robles.
Want something outdoorsy? You can go hiking, strolling or cycling through Paso's rolling hills, vineyards, and orchards.
Want to try vodka that's 100% distilled from California grapes?  Yep, you'll find it at Paso Robles!
Azeo Distillery is making this happen and they now make vodka from apples, too.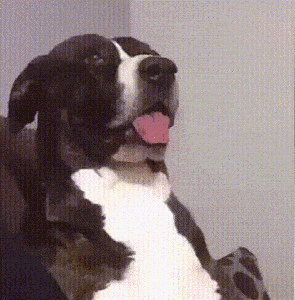 ---
10.) Paso is less than an hour drive to several beaches, Hearst Castle, and more wine towns
Paso Robles is a city in San Luis Obispo County, so this region has a TON of amazing things to offer.  You'll find everything from a vibrant college town to coastal beach towns to vineyards to hiking trails.
Looking for a little wine country and quintessential Californian beach vibes?
The nearest beaches are about a 45-minute drive away (Morro Rock Beach, Pismo Beach, Cayucos State Beach, etc.)
Check out Hearst Castle…
if you're curious to see the California mansion that once belonged to American newspaper magnate, William Randolph Hearst.
Don't forget to check out downtown San Luis Obispo:
Most commonly referred to as SLO – this is a hotspot for trendy, artisanal, and fresh Californian cuisine, craft cocktails, more wineries, and more.
SLO is a vibrant and walkable college town (San Luis Obispo is home to the prestigious Cal Poly – California Polytechnic State University) so you'll find year-round festivals and events, over a dozen craft breweries, charming shops, award-winning restaurants, and more.
GOOD TO KNOW:
SLO is only 30-35 minutes away from Paso Robles.
From SLO, you can easily go from downtown to vineyard to beach within minutes.
---
Tips for the Perfect Paso Robles Getaway:
Don't try to visit too many wineries in a day.
The best way to avoid palate fatigue? Don't taste too many wines.

If the wines aren't "wowing" you or they're all starting to taste the same, it's probably a good sign that you have palate fatigue.
Anybody's palate can and will get burned out after tasting too many wines.  I know how tempting it is to maximize your trip, but don't overdo it.
The general rule is no more than three wineries a day, but obviously, that will depend on your palate.
---
If possible, stay for at least 2-3 days to get the most out of Paso Robles
I don't recommend doing a day trip because it's just not enough time to savor and enjoy this wine region.  If you only have one day to enjoy Paso Robles, I don't recommend visiting more than 3-4 wineries.
Splurge on experiences offered by your must-visit wineries – look for private tours, winery tours, wine + food pairing experiences, meet and greet experiences with the winemaker, etc.  The best ones will always require reservations so it's essential to plan ahead.
Wondering which Paso Robles wineries to visit?
---
Looking for a relaxed and laid back wine tasting experience?  Visit off-season.
The ideal time to visit Paso Robles is in winter (but not during the holidays).
Not only will you avoid the crowds, but you'll also most likely get personalized attention, maybe even meet the winemaker(s) or have the winery all to yourself.
---
When in doubt, call ahead and book an appointment for your wine tastings
There are plenty of wineries that accept walk-ins, but appointments are always recommended especially during peak season.  
Many wineries in Paso Robles are still small and family-owned, so they're available by appointment only.
Keep in mind that most (if not all) cheese + wine experiences will require at least a 24-hour notice.
---
Avoid visiting during festivals and holidays if you're looking for a quiet getaway
You can find out about local events here.
Paso Robles is growing quickly and becoming more and more popular.
Busiest times are during the wine harvest in October, on holiday weekends, and during their wine festivals

.
---
Don't forget to drink LOTS of water!
I know this is common sense, but I can't tell you how many times I inadvertently forgot to drink water after wine tasting.  A huge no-no, I know.  Dehydration isn't pretty and neither is being hungover with a nasty headache.
Avoid headaches by drinking one full 8-oz glass of water with every serving of wine.  Bring your own water and crackers if you must.
---
Bring some 2-for-1 wine tasting coupons!
Text "Specials" to 24587 for incredible Paso Robles Wine Country deals OR download them at PasoRoblesWineries.net.
---
If you're like me and you'd like to explore more of Central California and expand your wine palate, I highly recommend paying Paso Robles a visit as soon as possible.
I truly believe they'll only get better and I hope they'll continue to grow without losing their charm.
Did you enjoy this post?  If so, don't forget to share or comment below!